That's right! I'm planning a beta release of Venom Kart Wii! This will be a beta pack of all the texture hacks on the site, as well as 3 menu themes!
To reduce the waiting time, no texture hacks will be updated other than Seaside Hill. After the beta is released, I'll release an update in about 2 weeks after with a bunch of updated texture hacks!
What the pack will include:
All texture hacks on the VenoTropolis as of now, and a V2 version of Seaside Hill,
3 menu themes,
Custom music for the texture hacks.
What the pack (sadly) won't include until a later update:
Custom characters (No VenoMario or VenoLuigi for you! They aren't finished!)
Power Plant (Still not finished, unfortunately. I haven't worked on it since I planned VKW beta and the Seaside Hill update.
THP videos (My old one isn't smooth enough, I'll make a new one for a later update.)
Nor a flying upside down Wario, and that's never going to come in an update, it's too awesome to make.
Anyway, Venom Kart Wii beta has 3 themes to choose from. All themed on good, evil or neutral. Blue is good, purple is neutral and red is evil.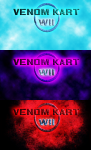 My favorite is the red one. I put a ton of work on it.




Enjoy what's yet to come! Don't think I'm not working on it, because I am!






_________________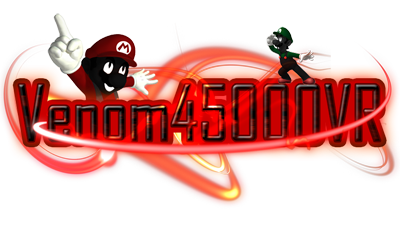 Hello! I'm VenoMario! The creator of this forum and the creator of all the main texture hacks! Welcome to the VenoTropolis!