Okay, have any one of you wondered what texture hacks on the go would be like?
Yeah, that would be an awesome concept! That's why I've come up with a list of ideas for when (and if) the 3DS becomes texture hackable.
Toad Circuit: Dark Toad Circuit
This seems like a good idea! After all, it's not hard to do and will be the only thing possible in the very first texture editor.
Daisy Hills: Ocean Palace(?)
I'm not sure about this one, but I think the buildings would make great palace ruins. Maybe I'll replace this with something else.
Cheep Cheep Cape: Ocean Palace 2
This track makes much more sense for an Ocean Palace, since you're mostly underwater.
Shy Guy Bazaar: I have no idea
Honestly, I'm thinking up all of these ideas in 5 minutes and writing them down. I'll update this later.





Wuhu Island Loop: I also have no idea.




Sod this, after the next idea, I'm skipping to Koopa City.






Mario Circuit: VenoMario Circuit




Since it uses the same music as Toad Circuit, it needs a similar theme. VenoMario will do nicely.






Koopa City: Grand Metropolis/Power Plant




Come on, don't tell me this isn't a good idea! I mean, with the futuristic scenery and all, if anything this would be the best texture hack possible if it has a few post effect edits.






DK Jungle: Frog Forest(?)




It seems good. There's even a few frogs hopping around on that track. But something doesn't seem right about it.






GBA Bowser Castle 1: Egg Fleet




Similar to both VKWii's Egg Fleet, it would do nicely for MK7's GBA Bowser Castle 1. Just need a few model and collision editors.






N64 Koopa Troopa Beach: Seaside Hill




Since VKWii got Seaside Hill over GCN Peach Beach, VK2 should do the same thing. The way the textures look on the track look as if Seaside Hill's textures would work nicely over them, and it doesn't take a genius to work this out.






Wii Maple Treeway: Wii Final Rush




I don't need to explain why I picked this. Though we'd need some pretty good programs to remake this for MK7.






That's pretty much all the ideas I have at the moment. If you guys have any more ideas, please reply with them!


_________________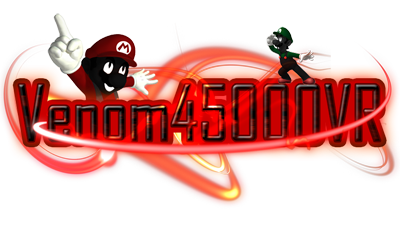 Hello! I'm VenoMario! The creator of this forum and the creator of all the main texture hacks! Welcome to the VenoTropolis!