Yup! The VKW BE V1.1 is coming! This time, it's going to bring custom characters to the table!


Now this time, the characters have some customization. You can change VenoMario or VenoLuigi (yep, he'll join too) to match the colored theme you're using! How? Well, let me explain.
Under the "menu' selection, there will be a brand new "character" selection. It acts similar to the menus, you can choose between blue, purple and red. Here's the effects of each choice!


Blue: Characters wear blue dungarees.




Purple: Characters wear purple dungarees.




Red: Characters wear black dungarees (VenoMario already has red clothing, so since this theme has black in it it makes sense to make VenoMario red and black. As for VenoLuigi, black/green goes nicely.)



Here's some screenies!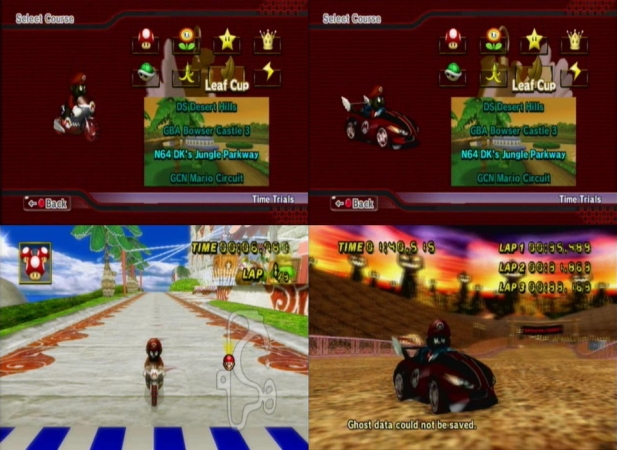 Yup. The red option brings back the nice red/black combo as said before. When I changed to the purple clothing, a few people complained. Now everybody's happy!



Also, just to note. VKW BE 1.1 will include CTGP support!


Anyway, as for progress. The only work that's been done as of writing this post were these vehicles for the

red

edition (these are the PAL names, sorry if any of you NTSC_U users get confused):
Nostalgia 1
Mach Bike
Wild Wing
Bon Bon
Turbo Blooper
Rapide
_________________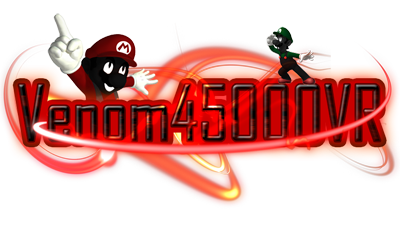 Hello! I'm VenoMario! The creator of this forum and the creator of all the main texture hacks! Welcome to the VenoTropolis!