After Newer is released, apparently most of the tools used will be released to the public, including a custom world map maker. This interested me highly, I've always wanted to make custom world maps.
So I thought, why not make an NSMBW hack? Heck, I was even planning on having Darky playable making multiple stories for me and Darky.




Story ideas*:


So here's how I think it will work. I'm not going to reveal any plot details since I haven't decided on it, but here's how I think it could turn out.
Something happens, and me and Darky need to discuss it. Only problem, me and Darky are both on the opposite sides of the texture hack world. We need to get to Mystic Mansion, the only place that's dot in the middle in order to do something about it. On the Riivolution menu, you have the choice of either playing as me or Darky. My story has me going through levels themed on my texture hacks, Darky goes through levels themed on his. Each story has 5 worlds, and a bonus world is unlocked after beating either story, making this an 11 world hack.



Current world list:




Venom's story:


W1: The VenoTropolis
W2: Seaside Hill
W3: Underworld
W4: End Of The World
W5: Mystic Mansion

Darky's Story:
W1: Darky's Gallery
W2: Mario Kart Festival
W3: Chemical Plant
W4: Asteroid Coaster
W5: Mystic Mansion.

Not going to reveal the special bonus worlds, but I will say they'll be based on MKW custom tracks and both Venom and Darky can access the same world after beating their stories.



Level ideas:


The only level ideas I have at the moment are for VenoTropolis and Underworld.


VenoTropolis-1: The Castle


This level starts at the VenoTropolis Castle and has you going through the VenoTropolis, passing the signposts that appeared in the texture hacks.


VenoTropolis-2: Statue Frenzy


VenoMario has to climb over gigantic statues that are in the way.
VenoTropolis-3: The Theme Park
This level is the VenoTropolis theme park. It has a bunch of attraction themed parts of the level, like a ferris wheel* and a rollercoaster.*


VenoTropolis-6: The exit.


The last level of this world. It ends with a VenoMario statue holding a signpost saying "Thanks for staying!".



Underworld-1: Retro Madness


This level takes place in a more retro theme, with similar level design to the original but with some added twists.


Underworld-4: Wiimote Torching


VenoMario is able to aim a beam of light by tilting the Wiimote (an unused feature, but I've never tested it. I'm guessing it's a bit like that one level with the raft that had a tilt controlled light on it) through a darker level.


Underworld-6: The Upwards Climb


This level consists of climbing upwards though a vertical level where the camera never moves horizontally, a bit like a tower. Several platforms help you go higher. This will be the last level in the world and ends in an overworld that resembles the SMB overworld.



Feature ideas:


Again, a bonus world will be available when you've beaten the game. Most levels are based on custom tracks.
A final level is unlocked when you get all star coins in the story. The level will be unique depending on the character you unlock it with.



Progress as of post:


A very early version of the game is in development whenever I'm not texture hacking MKW. It's a nice distraction.
Of course, none of the world maps are being made at the moment as Newer's tools have not been released yet. Asteroid Coaster's BGs and object textures are done, Underworld-1 is under construction and a beta bonus world level is being made too.


*These might change.
_________________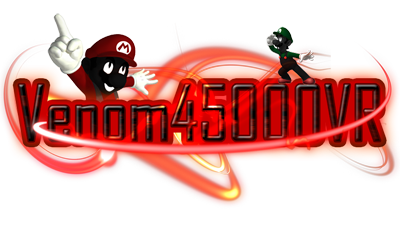 Hello! I'm VenoMario! The creator of this forum and the creator of all the main texture hacks! Welcome to the VenoTropolis!